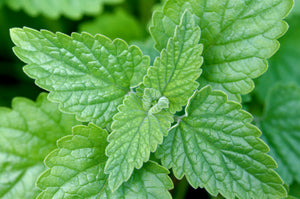 Catnip Seeds Pack
Regular price $0.00 $7.20 Sale
In cats, inhaled nepetalactone (a component found in the Catnip plant) stimulates the olfactory bulb, the part of the brain that processes odours. Nepetalactone stimulates a sexual response in cats that are genetically predisposed to sensitivity to catnip. (About 20 to 30 percent of cats don't seem to react to the plant). The Catnip plant is also thought to repel mosquitoes, ticks and mites.  
Produces a mint-like fragrance.
FREE shipping anywhere in Singapore. Please see below.
SPECIFICATIONS
GROWING MEDIUM : Soil
GERMINATION: 14-21 days.
SOWING METHOD:
Tip: You can improve germination by cold stratifying seeds in the freezer and then soaking them in water for 12 to 24 hours before planting.
Prepare your planter with garden soil mixed with an inch of organic matter.
Sprinkle seeds on top without covering. Light aids in germinating these seeds. 
Water lightly and keep moist until seeds germinate. 
Once seedlings grow a few inches tall, thin out the weaker ones.
Storage
If storing for later use, we recommend refrigerating your seeds in an air tight container. 
Shipping
Delivery is free via private courier service for all orders above S$60. For orders below S$60, a standard delivery fee of S$6 will apply.  Please allow 2-3 working days for delivery.
For bulk or large orders, there will be a delivery fee starting from S$60.